Chidusz 9/2019: Amos Oz, Jewish secular culture, and the problem of Polish Wikipedia
In this issue of chidusz we invite you to read the first Polish translation of Amos Oz's remarkable essay on Jewish secular culture, A conversation with prof. Fania Oz-Salzberger, and AN article which investigates the manipulations in the history of Polish Jews in the Polish-language version of Wikipedia.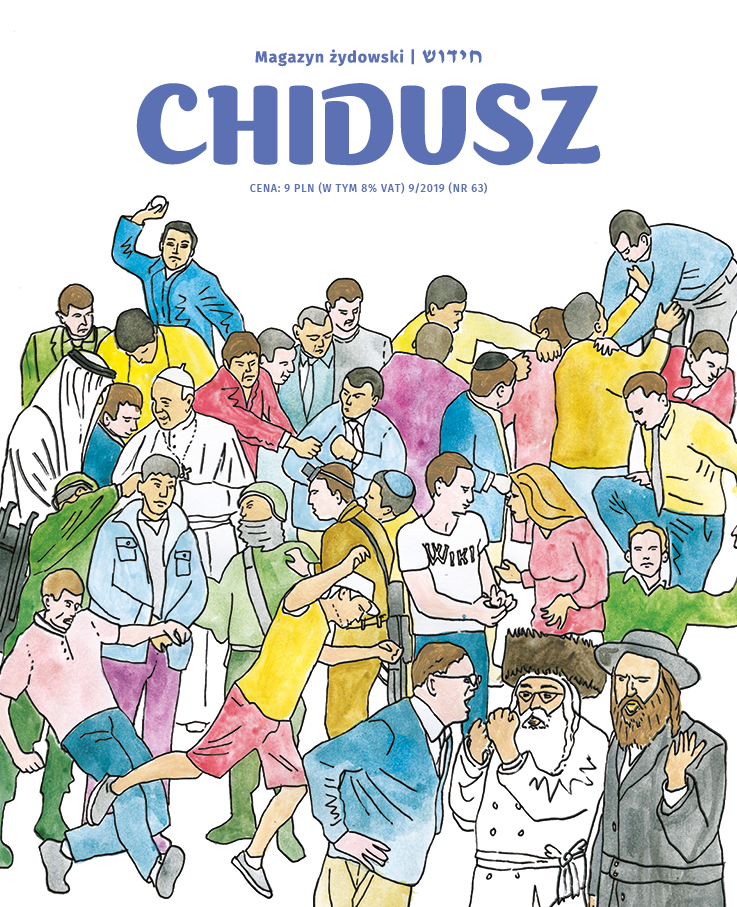 JEWISH SECULAR CULTURE

Amos Oz: A Full Cart or an Empty One?
Next month one year will have passed since Amos Oz's death. In this issue of Chidusz — for the first time in Polish translation — we publish the writer's reflections on Jewish plurality. In the essay A Full Cart or an Empty One? Oz refers to a Talmudic anecdote which says that if two carts meet in a narrow passage, the carter of the empty cart should let the full cart pass first. Metaphorically, this means giving precedence to the value of plurality and diversity. Practically, none of the halakhic Judaism's denominations does directly admit they consider Jewish pluralism a positive value.
Amos Oz writes about the many voices of Jewish culture and its inherently democratic nature. But it is easy to change just some words in his text and read the essay as a commentary to the situation in many countries and in many other cultures. Oz writes: "Tens, maybe hundreds of thousands of Israelis, already consider Judaism a kind of ugly by-product of the extreme right, the clenched fist of nationalist repression, an extortion racket, or a steamroller threatening to overrun their private lives. Such impressions undermine the basic affinity between Israelis and Jewish culture. These feelings lead many to say to themselves, «Why don't these fanatics just take their Judaism and go to hell»."
Fania Oz Salzberger: Textline, not bloodline
"I miss him personally every day, but I miss him publicly too, because he was a public person. We miss his voice, but we will continue carrying the torch of humanism, of Jewish humanism — not only me and my sons, but millions of his readers" — said prof. Fania Oz-Salzberger few months after her father's passing away.
In Jews and Words, a book written by Fania Oz-Salzberger and Amos Oz, the father-daughter (and: writer-historian) tandem debates what else — besides religion — connects all Jews. Together they come to a conclusion that the bond is formed by the literary heritage and Jewish model of upbringing, with its unique academic edge. In the conversation in this issue of Chidusz, Fania Oz-Salzbeger talks about the texts which are more important than the Jewish blood.
Yaakov Malkin: Who is a Jew?
Prof. Yaakov Malkin from the Tel Aviv University, the editor of Secular Jewish Culture essay collection (which includes i.a. Amos Oz's text), passed away in July 2019. In the introduction to the book, now translated for the first time into Polish, he tried to answer the question: Who is a Jew?, providing examples of the significant contributions secular Jews have brought into the Jewish culture.
POLISH JEWS
Who wrote the History of Jews in Poland?
The Polish-language entry History of Jews in Poland — marked on Wikipadia as a "good article" — bears a closer resemblance to an antisemite's handbook than an encyclopedic text. The chapter about the Warsaw Ghetto is illustrated by a photography of a group of elegantly dressed Jewish men and women playing cards in a nightclub. Another chapter, about antisemitism in the interwar period, concludes that Jews lived in isolation because rejecting their religious identity equaled losing their national identity and respect in the eyes of other Jews. Since the conclusion is supported by a reference to a source, it is considered legitemate, and thus practically impossible to remove without the consent of the editors.
Michał Bojanowski has retraced hundreds of editions of the Wikipedia article to understand where its peculiar tenor, disgracing the memory of Polish Jews, comes from. We hope that this thorough analysis will motivate other groups or institutions to initiate a fight for a better quality of the most popular internet source of knowledge.
NEW BOOKS
The Tragic Fate of Buczacz 
Dariusz Latosi writes about a newly published (Czarne, 2019) Polish translation of Omer Bartov's book Anatomy of a Genocide: The Life and Death of a Town Called Buczacz. The most known chapter of Buczacz's history is the mass murder of its Jewish population during the Holocaust, but Bartov goes much farther in time, describing the relations between the Polish, Ukrainian, and Jewish populations.
SERIES
Last chapter of Rudi Herrnstadt's memoirs 
The Herrnstadts settle in South Africa and struggle to establish a good life in the new country. Rudi, once a successful and esteemed lawyer in Breslau, becomes a salesman. Soon, thanks to his determination, his company is thriving and Rudi is travelling the world to sign new business contracts.
Der Shvartser Yunger-mantshik (part 2)
We continue the Yiddish series in Magdalena Wójcik's translation. In this part of Dinezon's novel, the readers get to know the titular Black Young Man, who slowly starts getting obsessed with Joseph, afraid that he might want to take his place in the family. Joseph however, in his naivety, seems to not realize the danger he is in.
Torah Queeries
In this issue of Chidusz we publish two texts from the Torah Queeries anthology (NYU Press, 2009) in Jolanta Różyło's translation. In the first text Sarra Lev examines the relation between Jakob and Esau from Parashat Toldot, and in the second commentary Yoel Hahn reads the story of Jacob from Parashat Vayetze as a classic example of a coming-out.
Click here to read about this issue's content in Polish. 
Click here to read more about our upcoming project Jewish Stories from Poland in English.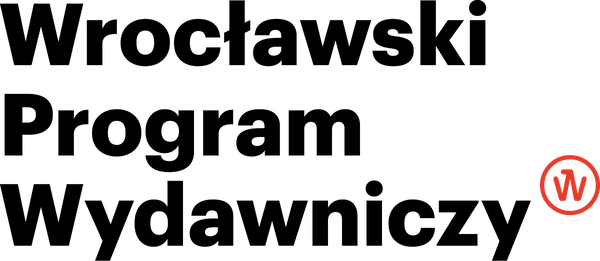 Issue 9/2019 of Chidusz is published in cooperation with The Wrocław Publishing Program.