Third English-language issue of Chidusz
We are happy to present the third English-language issue of Chidusz. We have included therein the most significant articles published in Polish this past year, as well as a summary – month by month – of all the major current events concerning the Polish-Jewish community.
Excerpts from all the articles can be found here. We have also published the full texts of all the articles from the previous two English-language issues here.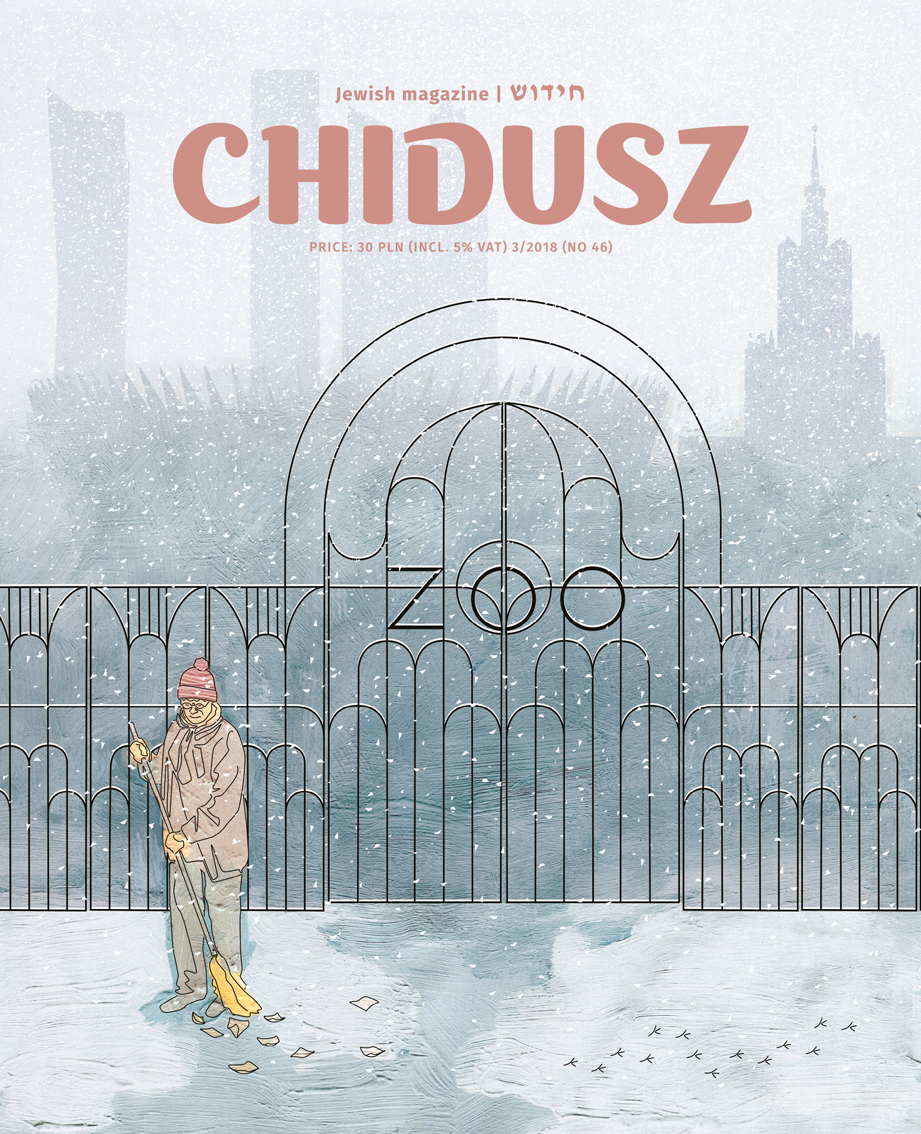 YOU CAN BUY CHIDUSZ IN:
Wrocław:
CIŻ Cafe, ul.Włodkowica 7, and the White Stork Synagogue
Warsaw:
POLIN Museum bookstore
Kraków:
Austeria bookstore, ul.Józefa 38
Jarden bookstore, ul. Miodowa 41
Massolit bookstore, ul. Felicjanek 4
You can also order a paper copy directly from us at office@chidusz.com (30 PLN + shipment) or drop us a line and we will send you an electronic copy (20 PLN) – mobi, epub, pdf.