Chidusz 3/2020: plague weddings, spiritual ecology, Easter and Passover
Contemporary Israelis wander through the Dry Sea. The more prudent of them managed to equip themselves with face masks. They believe they will protect them from the epidemic. Women, the real driving force behind the escape attempt, lead.  The dirty waters – once they reach them – will however not part.  Instead, they will wade through plastic bottles, bags and dead fish. Somehow they will make it, hoping that it will get better in the Promised Land.
The cover illustration (by Edyta Marciniak), the catastrophic Haggadah, combines several topics of the issue. This month we write about:
Plague Weddings (Polish translation of the article by Rokhl Kafrissen, first published in Tablet Magazine)
Rabbi Moyshele and the plague in Korostyshiv – the story of the rabbi's peculiar method of fighting off a plague comes from a collection of Jewish folk tales gathered by S.Ansky's ethnographic expedition at the beginning of the 20th century. The collection was first published only in 1958 in Buenos Aires, and the translation from Yiddish to Polish by Magdalena Siek was first published in 2017
Der Shvartser Yunger-mantshik – coincidentally, also the heroine of Jacob Dinezon's novel is fighting for her life. Roza has high fever, breaths heavily and sleeps with her eyes half open. The mean Sterne Gute challenges Yosef to remove the curse of evil eye from the girl, claiming her son cures infested cows by just saying a prayer
Spiritual ecology – the natural environment seems to be slowly recovering, as the current pandemic has caused almost a total halt of production and mass tourism. Yet, we asks ourselves: how will the humanity take it from there? Rabbi Yonatan Neril's article on how the religious leaders should engage their followers in the topics of global climate changes couldn't have had a better timing. Rabbi Neril, who is founder of the Interfaith Center for Sustainable Development and Jewish Eco Seminars, writes: "Religion is the only force in the world that can stand up to the juggernaut of consumerism. It can persuade people to consume in moderation as they find true satisfaction in spirituality, community, and family. Spiritual living should bring consciousness to our consumption. To rise to this ultimate challenge for human civilization, we have to raise our spiritual awareness and maturity"
Israeli politics in the context of the March elections to the Knesset in an interview with dr Assaf Sharon, co-founder and senior fellow at Molad – The Center for the Renewal of Israeli Democracy and assistant professor at TAU
Where did all the women go? – Haggadah, being one of the most important elements of the Jewish narrative, does not mention any women – neither female protagonist nor female storytellers. If "a person without a story doesn't exist", writes rabbi Avi Strausberg, "we can't let that be the narrative"
Easter – Wielkanoc [Easter] is a play written by Stefan Otwinowski telling a story of a ghetto uprising in a small town near Warsaw. It was staged only two times – in Kraków and Łódź – shortly after the pogrom in Kielce in 1946. Although the author made sure to present the best image of Poles, spectators in the Łódź theatre pelted actors with rotten eggs, and the audience in Kraków wanted to beat up the Jews. Article by Michał Bojanowski
"In each and every generation" – Joanna Maria Machel focuses on the sentence "For you also were strangers in the land of Egypt" which appears multiple times in the Torah and always concerns not ritual but ethical laws. It is not an argument God uses to make us praise Him more, but it is there to help us feel empathy towards other people, especially the suffering and the persecuted
Nagu'a: Touched by the Divine – queer commentary to parshat Tazria by Ayala Sha'ashoua Miron in which the author asks: "Why do we need these descriptions of disease in the midst of our Torah?". Tazria might inspire us to "examine our real social potential for tolerance and inclusion", as the text "pushes us to ask ourselves how tolerant we really are of variations from our picture of an 'ideal' human body"

It's the Purity, Stupid – queer commentary to parshat Metzora by Jay Michaelson in which the author observes: "Both religious bigots and antireligious bigots and antireligious activists sometimes act as if the Bible is all about homosexuality, but a lot more of it is about leprosy⁠—about 220 verses more, to be precise". Both commentaries from come from the anthology Torah Queeries (New York UP, 2009)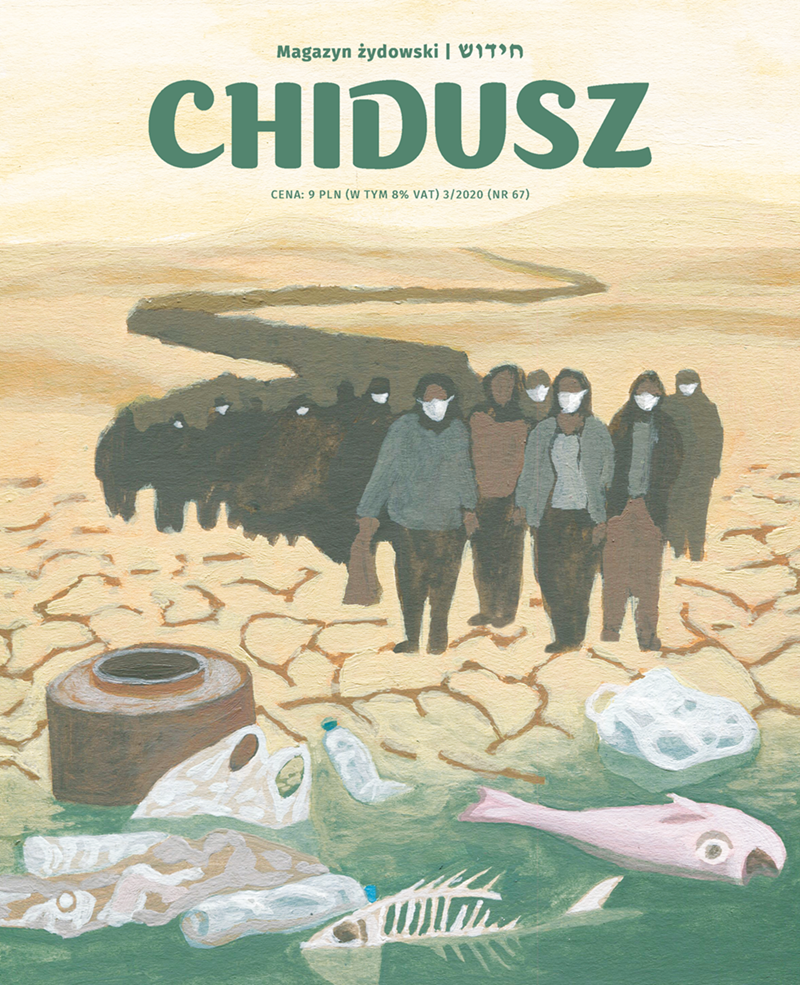 Click here to read about this issue's content in Polish. 
Click here to read more about our upcoming project Jewish Stories from Poland in English.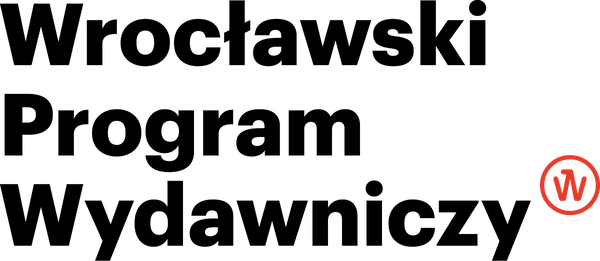 Issue 3/2020 of Chidusz is published in cooperation with The Wrocław Publishing Program.